>> Sunday, September 30, 2012
Another work of art indeed...and the result is astonishing! isn't it?This banner was passionately hand painted by me using CS3, the lovely princess image was my entry a year ago in Pxleyes.com as Mixed Manipulation entry and Digital drawing. just made some fixes on the background,and the jewels on the image. I find it so appropriate and lovely and suites my taste well...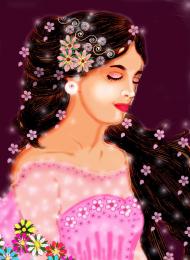 Sparkling beauty indeed...I dreamed as if I was her, The Goddess of Beauty in My Shimmering Works...how lovely!
Read more...